Lost House Keys, Misplaced Keys & still Locked out of the House ?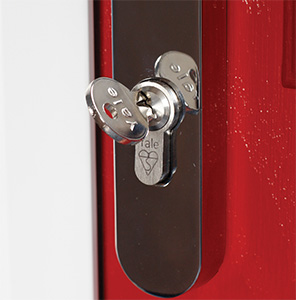 If you have lost your keys or are locked out of the house call Havlins on 028 9032 9707
Losing keys is an inconvenience for you and your family, especially if you have lost keys late at night, this is where our 24 hour  emergency locksmith will your first choice.
If you have lost your keys to your house be it for the front door or windows,  even just locked yourself out of your house Havlins can help you at the most inconvenient of times in the most convenient manner.
Accessing property after losing or misplacing the original keys doesn't mean accessing by smashing glass or damaging expensive doors to your home.
Our locksmiths are trained to access properties painlessly and effortlessly.
---
How to prevent being Locked out
There are things that can be fitted to prevent this happening
Roller rim locks can be fitted they need a key to be turned in the cylinder to lock them from the outside.
Door restrictors can stop the door from shutting behind you
People seem to forget about checking/oiling their locks and doors checking for worn keys badly cut keys (we all see them) and not sorting out a problem until it is too late prevention is better than cure.
When a door starts to stick a key won't turn in the cylinder properly check it out don't let it get worse.
If you do get locked outwe should be able to get you back in without damage (unless the lock has broken) with as little inconvenience as can be done
---
Key Cutting or need Spare set Of Keys
Need keys cutting for any particular reason? Then talk to us
Keys cut for your car / front door / safe / cabinet / mortice lock / window etc.
---
UPVC Windows or Doors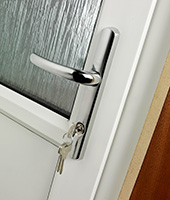 If you need to a repair a UPVC Door or Window Lock for your house / business or any property Havlins should be your first port of call.  This is a specialist advanced area of locksmithing which only a qualified locksmith should be doing. 
Locked Out of a UPVC Door?
UPVC doors are the worst for coming out of adjustment once that has happened stop trying to force it to lock – get it sorted ASAP it will cost less in the long run.
Do not keep forcing a UPVC handle up to lock it, you should be able to just lift it, if not adjustments are all that is needed usually! 
Lost Your Keys to a UPVC Door
Our locksmiths will be able to:
Gain entry to your property
Change the lock cylinder
If you go the route of changing the lock cylinder then we recommend:
Upgrading the cylinder to a TS007 approved cylinder to protect from lock snapping
Making sure the new cylinders meet insurance requirements
Have your cylinders keyed alike ( one key to work all locks )
Consider upgrading the multipoint locking system on the door to help improve security
Losing your keys to a UPVC Window
Havlins can provide a new key.   If doing this why not check all your vulnerable windows have locks such as those on the ground floor and those on upper floors next to flat roofs.